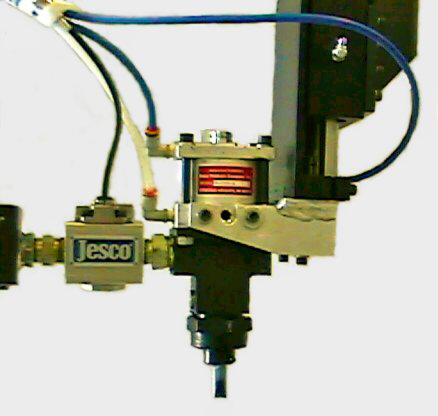 Bubble Detect with N-2105 Applicator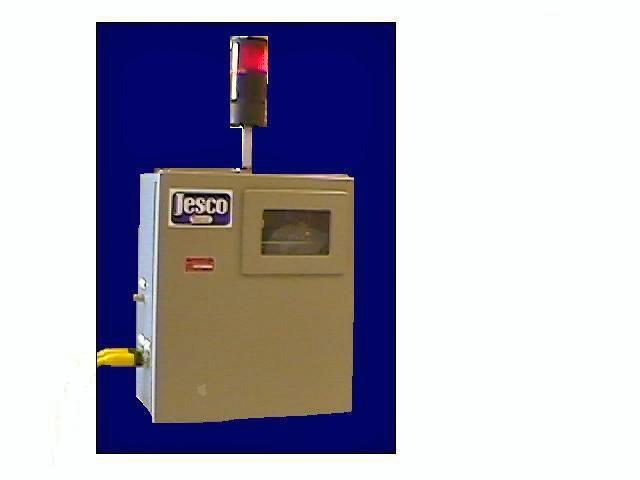 CS-815 Bubble Detect Panel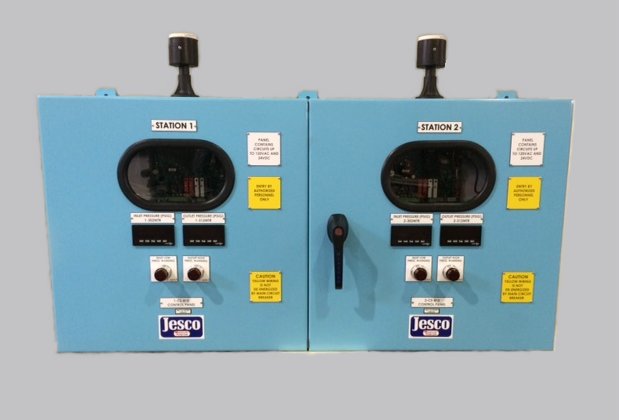 Dual Bubble Detect Panel CS-815-DUAL
Ideal for Automotive glass Systems or Seam Sealer Body Shop Applications...
The Jesco Model N-4810-Series Bubble~Detect package is designed to detect the presence of air in a fluid processing system. The unit provides audible, visual and relay alarms. This alerts production operators and automated equipment cells when air bubbles are detected so that corrective action may be taken.
This patented system works on the principle of detecting the molecular impedance differential that exists between a fluid and a gas. The fluid passes through a manifold that is specially constructed to be insensitive to flow rate and moderate pressure variations.
Key Features
Inline mounted fluid manifold for easy connection to many fluid systems.
Can be added to virtually any Dispensing System.
Pin connected power receptacles for simple interface.
Rotary digital switches located inside control panel for adjusting bubble size sensitivity.
Immediate problem detection.
Compact design, no internal moving parts.
Contact Jesco for more information.