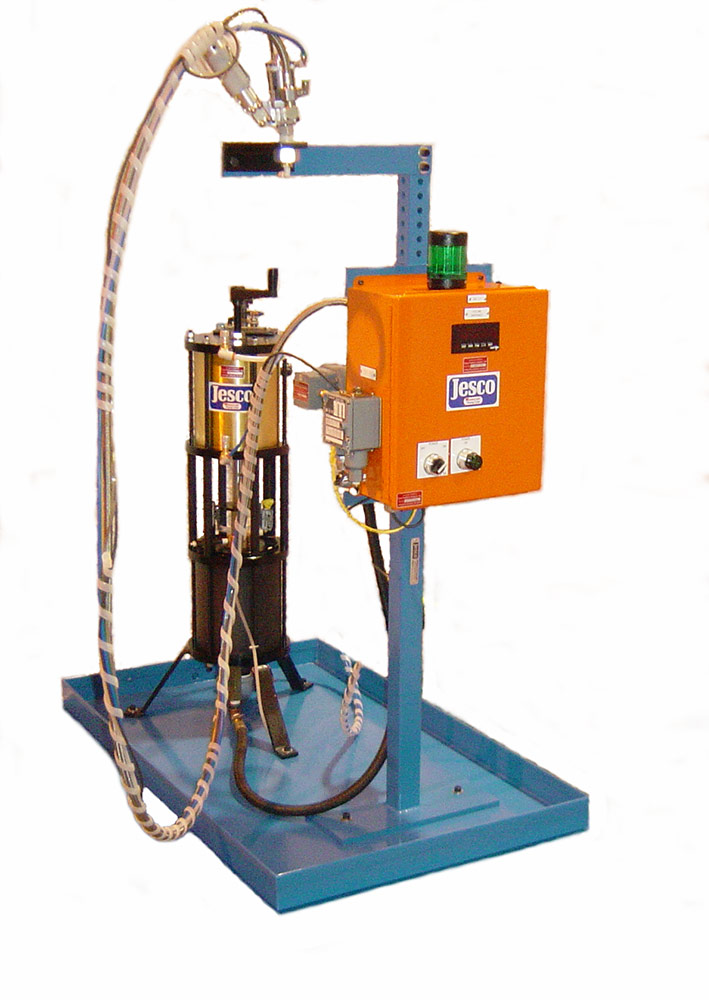 The N-5005 Series Filling Systems are complete dispensing packages originally designed and built to fill front wheel drive vehicle differentials with the exact amount of oil required. These systems are adaptable to many other fluid filling applications.
Each N-5005 System includes:
A Jesco LP128 Series Fluid Dispenser to meter the correct amount of fluid.
An in-line flow meter to monitor and confirm that the proper amount was dispensed.
An applicator gun with ergonomically designed handle for the application.
Sensors to detect Nozzle Engaged, Shot Complete, Meter Full, etc.
Controls to display the actual volume of fluid dispensed, communicate the actual volume dispensed to a supervisory controller, indicate Fill Cycle Complete and Fill Level OK to the operator, etc.
Drip tray to contain spills / leaks.
Tote oil supply hook-up package.
For more information on the LP128 Fluid Dispenser, see the LP Series Liquid Dispensers section above.